Breaking News
Dr. Katie Spoo Continuing Education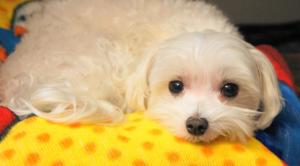 In 2014, Dr. Katie Spoo attended three continuing education conferences featuring topics covering the most up to date diagnostics and treatments presented by well respected clinicians in each of their fields.
Dr. Spoo traveled to Baja California in February for a week long course covering small animal Cardiology and Ophthalmology presented by the International Union of Veterinary Cyclists. Lectures covered thoracic radiograph, EKG, echocardiogram interpretation, medical and surgical management of congestive heart failure and congenital heart defects, and identification and treatment of eye conditions such as uveitis, glaucoma, and cancer.
In October, Dr. Spoo visited Orlando for a week and a half for the combined American Association of Zoo Veterinarians, Association of Reptilian and Amphibian Veterinarians, and Association of Exotic Mammal Veterinarians Conference, which also included a two day intensive short course in Exotic Animal Medicine for the Clinical Practitioner. She was able to attend lectures featuring specialists from all over the world, covering topics in exotic animal surgery, medicine, anesthesia, wound management, radiology, nutrition, and behavior.
Dr. Spoo attended the CVC Veterinary Conference in December 2014 in San Diego. This conference covered a broad range of topics. Dr. Spoo focused on lectures covering small animal dentistry, including medical and surgical management of periodontal disease, and exotic animal medicine with focus on reptile medicine, surgery, and husbandry.