Breaking News
Dr. Beth Knutson Recent Continuing Education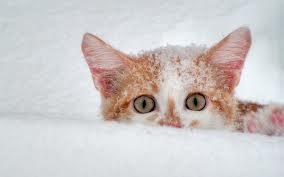 In May 2014, Dr. Beth attended the NAVC Institute (North American Veterinary Community). This was her second attendance to this institute, the first visit being in May 2012. This weeklong hands-on laboratory course provided 34 credit hours of continuing education. This year, Dr. Beth attended the "Practical Techniques in Soft Tissue Surgery" seminar. This course serves a purpose in helping private practitioners fine tune their surgical skills to provide their patients more within their own practice, rather than requiring referral to a specialist.
During this course, focus was on a number of procedures, including forelimb amputation, rapid splenectomy and gastropexy, perineal urethrostomy, subtotal colectomy in feline patients, and anal sacculectomy. Techniques in management of salivary mucoceles, laryngeal tie-backs and chest tube placement were also covered.
More recently, in January 2015, Dr. Beth attended the NAVC conference (North American Veterinary Community) in Orlando, Florida. Along with approximately 6000 other veterinary attendees, she attended a number of lectures of varying topics. Dr. Beth focused her lectures on canine and feline cardiology, (including congestive heart failure, thoracic radiography and differentiation between pulmonary and cardiac causes for coughing and dyspnea), infectious diseases (bartonellosis, tick-borne disease), management of feline urinary tract stones (urolithiasis) and management of canine osteoarthritis. This conference allows veterinarians to attend a variety of lectures to their own interests.