What To Expect During Your Pet's Appointment – COVID Edition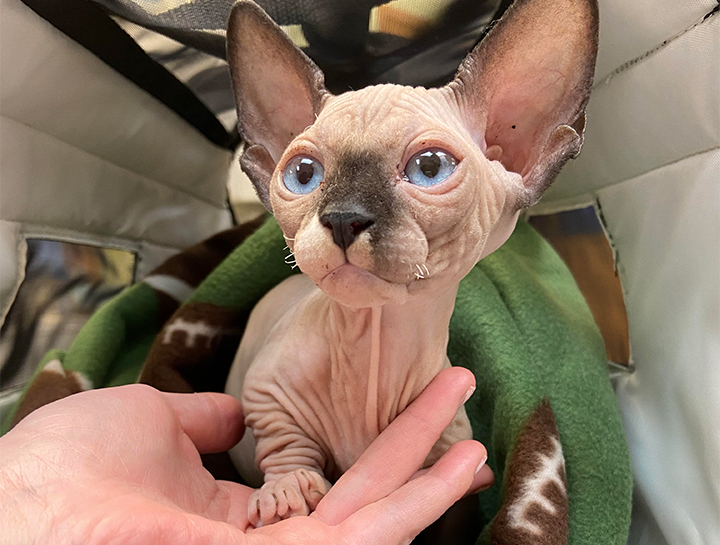 November 10, 2020
COVID-19 has brought all of us many challenges we have had to overcome. Maintaining the safety of our staff and clients while still providing quality veterinary care for your pets has been our priority this year. Providing curbside service is the best option we can provide that keeps you and us safe. Trust us when we say we miss having you present for your pets' appointments. While we are definitely "animal" people, we are "people" people too and we are looking forward to the day we can welcome you back into our hospital and exam rooms. We know it must be hard sending your pet inside while not being able to be there to support them. Thank you so much for the trust you have in our team of veterinary professionals. Our responsibility to you and your pet is not one we take lightly. Thank you to our faithful clients who continue to support us through this difficult time as well as new clients who have welcomed us into their pets' lives even though we cannot meet face to face.
During these challenging times we want to give you peace of mind that your pet is getting the care they need at Bellwood. Since you are unable to be there during your pets' appointment, we want to give you a little insight on what happens while your pet is inside.
Before your pet goes inside, your technician for the appointment will call and get a brief history from you about your pet and make sure any questions or concerns you have will be addressed by the doctor.
Your technician will meet you outside to bring your pet inside so you can remain safe in your vehicle for the duration of the appointment. Your technician will get your pets' weight and vitals (temperature, heart rate, respiratory rate) and then let the doctor know they have arrived for their appointment. Your pet will be in a quiet room separate from other patients where they are able to relax and sniff out their surroundings. The doctor will then perform their physical exam which includes examining your pets' ears, eyes, and teeth, listening to their heart and lungs, feeling for any areas of lumps, bumps, or pain, and assessing their overall health. They are sure to address any areas of concern or question that you might have about your pet that day. Meanwhile your technician will still be there with your pet to help comfort them and provide support. If your pet is getting vaccines or other treatments, you can be sure that they are getting plenty of hugs and treats during some of the more uncomfortable moments. Once your pets' doctor has finished their exam, they will call you to discuss how the appointment went and answer your questions. At the end of the appointment, our customer care team will check you out via telephone and following that your technician will meet you back outside with your pet.
Here are some things you can do to help make sure the appointment goes as efficiently as possible:
Have a secure collar and leash on your dog for the technician to get them into the hospital safely.

If you have a cat, they must be in a secure carrier, so they also get into the hospital safely.

Make sure you have a charged cell phone with you and answer for any phone numbers even if you do not know them. Telephone is our primary method of contact with clients right now and sometimes that means our landlines are fully occupied. We are currently using cellphones in addition to our primary landline so we might call from a number you do not recognize.

It is expected that you wait in the parking lot in your vehicle while your pet is inside for their appointment (unless told otherwise). Appointments can take 30 minutes to an hour to complete. Please keep this in mind when scheduling your appointment.

Please wear a mask and/or maintain a six feet distance from our staff. This is to ensure the safety of yourself, other clients, and our team.

If your pet has any special needs that can help make their visit less stressful please let us know. For example, bring along their favorite type of treat so we can give it to them while they are inside.
Again, thank you for your continued support and understanding. One thing will never change and that is our dedication to you and your pet. We hope to see you soon!
Sincerely,
Bellwood Animal Hospital